About Us
OUR MISSION, VISION & PURPOSE
Founded and owned by Kristen & Chris Butler, Power of Positivity® celebrates the lifestyle of positive thinking and attitude. PoP is located in Asheville, NC and was founded in 2009.  The brands mission is to provide daily inspiration and science-based solutions to its community to improve well-being and create a happier, more positive life.
Our vision is to plant, nurture, and grow positive energy in the hearts and minds of everyone. It's our goal to uplift the planet!  Our purpose is the serve our community with the studies and research, expert advice, inspiration, tools and entertainment that will motivate and encourage our community to improve their life + think, feel and act happier. We encourage the community daily through inspirational photos, videos, and articles to embrace a life of well-being and positivity.
All in all, we love to explore new ideas to help you bring solutions to the areas you may be struggling in. Real change requires exploration into deep topics and research is at the heart of everything we do.
We create content on an array of topics like: Positivity, Inspiration, Relationships, Quotes, Health, Wellness, Affirmations, Mental Health, Good News, Spirituality, Yoga, Weight loss, Mindfulness, Gratitude, Happiness, Peace, Love, Healthy Living, Family, Entertainment and more.
The founders work every day with deep purpose because they believe so strongly in the power of positivity. In fact, Science agrees that positive thinking, compounded over time can have a transformative impact on your life.
Who started Power of Positivity?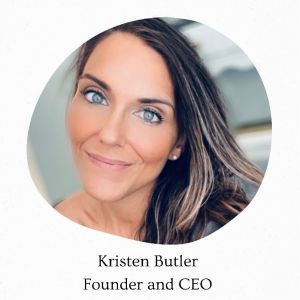 Kristen Butler is the Founder and original Visionary of Power of Positivity – started in 2009. She started the brand because she had completely transformed her life after hitting rock bottom, using the power of positive thinking. Research and personal development were pivotal components. She was so astonished by her results that she wanted to help others improve their lives as well by spreading positive, inspirational messages.
Kristen always had a love for inspirational quotes and a loving, compassionate heart to help others.  With a background in social media, computers, design and journalism, paired with her love of inspiration, knowledge and personal growth, Kristen's page started to go viral.
Kristen considers herself a social media maven since 1998 (only 14 at the time), where she was on bolt.com and quickly became and held ranks as one of the top 10 influencers. Back then, she started a popular group called "Bolt Beauties" that focused on inspiration and inner beauty. She started posting quotes and inspiration here. 
Kristen has also had a love for writing as early as she could remember, vowing she would someday grow up to be a book author.  In high school, she was involved in journalism for years, where she also held the title of Editor in Chief. At the time, she wrote for her local newspaper as a contributing student writer. In college, she majored in Journalism and worked for her college magazine in the design department.
Before PoP, Kristen was a freelance writer, designer, and social media maven for clients. After a few years, she was able to dedicate her time fully to PoP and raise her two sweet girls. You can follow Kristen on Instagram, Twitter, Facebook, and Pinterest.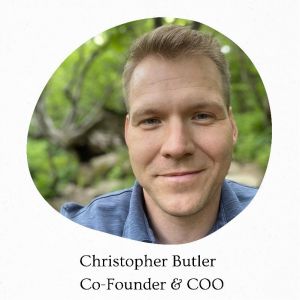 Chris Butler, Co-Founder & COO

Chris helped Kristen since the beginning of PoP's inception in 2009. He, too, went through a complete transformation and had a deep inner calling to create something bigger than himself and serve others.
After releasing well over 100 pounds, he learned to treat his body well on both the inside and out. He is very passionate about weight loss, health, peace of mind, and plant based nutrition.
"We must be the change we wish to see in the world!" – Mahatma Gandhi
Chris feels that he and Kristen's transformation calls forth a leadership role in helping others to do the same, "We have been through the darkness and are living in the light. Creating Power of Positivity has been a gift to us. It has allowed us to work on our passion and raise our family. It all started with becoming aware of the negativity and working to improve each day, one step at a time." Chris has a degree in Business and happily combined his skill with Kristen's to create the global brand that it is today. You can follow Chris on Twitter and Linkedin.
Final Thoughts
We are so grateful to have a collective social media community of over 50 million fans. We have worked the last 12 years, every day, around the clock to serve you with original, free content that will inspire, motivate and help you improve your life.*
Support and reminders throughout the day are key! Stay connected with Power of Positivity on your favorite social media platforms. 
Connect with us on IG
Follow us on Facebook
Tweet with us on Twitter
Pin with us on Pinterest
Follow us on Linkedin
Watch our Videos on YT
To learn more about the PoP team, click here.
*Note: This site is independently funded through online advertising.
Power of Positivity LLC is in Asheville, NC 30 Westgate Parkway #333 Asheville, NC 28806