Low-carb diets are popular right now, and they offer many health benefits. These diets can help you overcome sugar addiction, regulate blood sugar, lose weight, and improve overall health. You might be reluctant to reduce carbs because you don't know what to eat, but learning the best low-carb foods can help you.
When you learn the best low-carb foods, you'll feel more confident changing your eating habits. While you might have to give up some of your favorite foods, you can find new ones to replace them with. The benefits of low-carb diets make it all worth it so that you can reclaim your health.
Cutting back on carbs means giving up added sugar and processed foods. You'll have to eliminate bread, cereal, sweetened drinks, and other favorite foods. However, you'll replace those foods with healthier, low-carb options that'll make you feel and look better. Note that each food might not be carbohydrate-free, although some on the list are.
Best Low-Carb Foods to Reclaim Your Health
Knowing the best low-carb foods, you can find delicious recipes for snacks, breakfast, lunch, dinner, and dessert. You can fill up on nutritious dishes you love, giving you even more reason to reclaim your health. Once you find new favorite foods, you won't want to return to eating the unhealthy options from your past.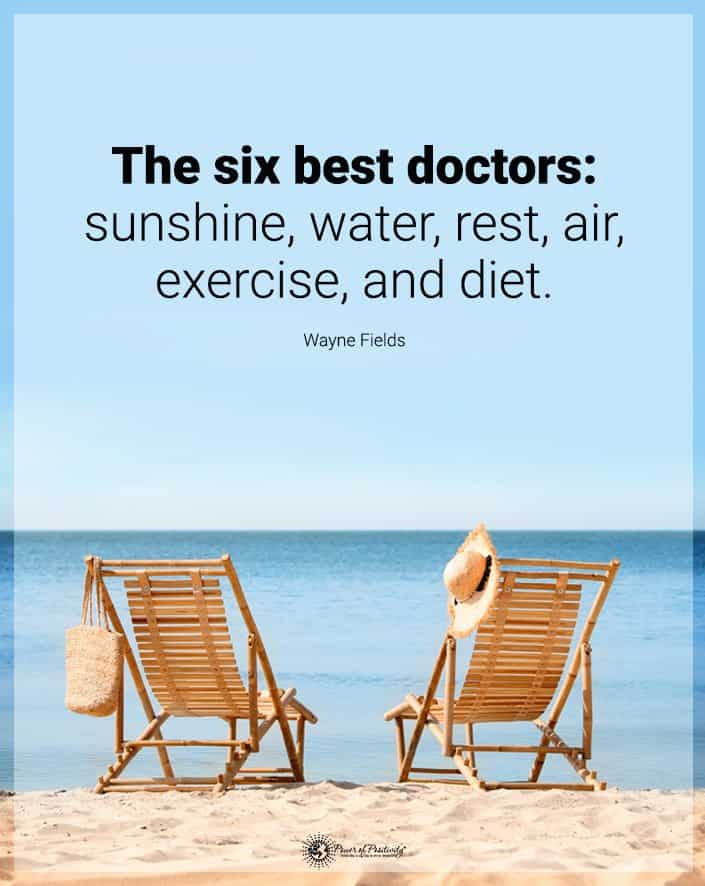 1. Beef (It's on the best low-carb foods list, but watch out for the fat content)
Many people are surprised that beef is one of the best low-carb foods. It's full of nutrients, including iron and vitamin B12, and you can eat it in many forms. Beef has no carbs, and you can switch up your recipe often. However, you should enjoy this protein source sparingly, as it contains more fat than other meats.
2. Salmon
Salmon is low-carb and contains high amounts of protein. It also contains omega-3 fatty acids and antioxidants, offering anti-inflammatory effects.
ADVERTISEMENT
3. Leeks or onions
These tasty foods are low in carbs but high in fiber, antioxidants, and anti-inflammatory compounds. They also protect against carcinogens and contain antimicrobial properties.
4. Mustard
Mustard seed contains little to no carbs but does have phytochemicals that prevent bladder cancer. Be careful to avoid mustard with high sugar levels, including honey mustard.
5. Pumpkin, sesame, and hemp seeds (Fun to eat low-carb foods)
These seeds don't contain many carbohydrates but are a rich source of protein and polyunsaturated fatty acids. Pumpkin, sesame, and hemp seeds contain phytosterols, antioxidant vitamins, and trace minerals.
6. Spinach
Spinach is one of the best low-carb foods to reclaim your health because high in fiber but low in calories. It contains vitamins C, K, and A, iron, potassium, calcium, and other nutrients.
7. Turkey
Not only is turkey a low-carb option, but it is also low in fat. It has high protein, iron, zinc, phosphorus, potassium, and B vitamins. It can make you tired, so don't overdo it.
8. Soy sauce, tamari, or coconut aminos
Many sauces and added flavors contain carbs, but these options only have small amounts. Soy sauce, tamari, and coconut aminos also have antimicrobial properties, helping digestion.
9. Carrots
You can use carrots in many delicious recipes or eat them as a snack. Not only are they low-carb, but they also contain vitamin A, antioxidants, fiber, vitamin C, and vitamin B6. Carrots also nourish your eyes, making them even more beneficial.
10. Eggs (One of the least expensive low-carb foods)
Eggs are a great option because they are healthy, filling, and delicious. You can have them for any meal of the day, including as a snack. While eggs are low in carbs, they offer other benefits, including improved eye and brain health.
11. Tomatoes
Tomatoes are another versatile option for a low-carb diet. They have antioxidants that reduce your risk of cancer and heart disease. Tomatoes also have lots of vitamin C, carotenoids, and potassium.
12. Cashews and Brazil Nuts (Keep these items from the best low-carb foods list on hand for snacking)
Nuts are an excellent source of fatty acids, vegetable proteins, fiber vitamins, minerals, carotenoids, and antioxidants. You can add them to your favorite foods or eat them as a snack. Cashews and Brazil nuts are the best option, but most nuts contain low amounts of carbs.
13. Lamb
Lamb contains beneficial fatty acids and many nutrients, including iron and vitamin B12. It has no carbs, making it the perfect main course for your diet.
14. Broccoli
Not only is broccoli low in carbs, but it also contains antioxidants and phytonutrients that help fight cancer. It also contains high amounts of vitamins C and K, potassium, and other essential nutrients.
15. Chicken (An easy daily go-to when you start adding low-carb foods to your menu)
Chicken is one of the best low-carb foods because it is a good source of protein, iron, zinc, copper, and B vitamins. If you eat the skin, it is also a good source of healthy fats.
16. Bone broth
You can use bone broth for cooking, or you can consume it on its own. It's an excellent source of collagen, trace minerals, and electrolytes.

17. Brussel sprouts
Brussel sprouts are a great source of vitamins K and C, and they contain phytonutrients. The phytonutrients increase antioxidants and protect your DNA from damage.
18. Coconut, olive, hemp, flaxseed, walnut, or avocado oil
Cooking oils are high-calorie but low-carb, and they help keep you feeling full. They also contain fatty acids, keeping you feeling full until it's time for your next meal. These oils promote neurological, hormonal, digestive, and heart health, too.
19. Fresh pressed green vegetable juice
Green vegetable juice offers protection against oxidative stress, cancer, and digestive issues. The fresh-pressed juice is high in vitamins, minerals, and antioxidants.
20. Strawberries (Included on the best low-carb foods list because of the many health benefits)
Strawberries are a nutrient-dense fruit that serves as the perfect snack. You can also include them in your breakfast or dessert. They contain high amounts of vitamin C, manganese, and antioxidants. They have some carbohydrates, but the nutritional benefits are worth the occasional splurge.
21. Eggplant
Commonly mistaken for a vegetable, eggplant is a fruit. Moreover, it is one of the best low-carb foods to reclaim your health. It is high in fiber and versatile enough to accompany many meals.
22. Cauliflower
Cauliflower is high in vitamin C and phytochemicals and can be used in many different ways. You can blend it to use as crust, sauce, and other healthy substitutes for your favorite foods.
23. Teas (A drink, but it makes the best low-carb foods list due to the benefits)
Green, black, oolong, or white teas provide antioxidants and other beneficial nutrients. Tea can help regulate appetite, improve cognitive health, and protect against heart disease. It doesn't contain carbs, making it the perfect addition to your diet.
24. Fermented Items Are Some of the Best Low-Carb Foods for Your Health
Fermented foods offer probiotics for gut health. Since you'll likely cut out starchy foods, you must replace the gut bacteria with something else. Fermented foods will do the trick and help balance the gut flora.
25. Avocado
Avocado is a nutritious source of healthy fat, fiber, magnesium, vitamin A, and potassium. You can add this delicious food to most meals, and it can be a filling snack, making it one of the best low-carb foods.
26. Grass-fed Butter or ghee
Butter is high in fat but low in carbs, making it the perfect addition to your diet. You can also use ghee, or clarified butter, instead. Ghee provides fatty acids, vitamins A and E, and is the better option for those with milk intolerance.
27. Apricots (Fruits are among the best-low carb foods, but remember they are not carb-free)
This delicious fruit contains low amounts of carbohydrates but plenty of other vitamins and nutrients. They can help you get your daily requirement of vitamin C and potassium.
28. Green beans
Green beans are a great source of fiber, vitamins C and K, magnesium, potassium, and antioxidants. They also contain chlorophyll, an effective antioxidant, which gives them their famous green color.
29. Chia seeds
Chia seeds contain high amounts of fiber, helping you feel full until your next meal. They also contain omega-3 fats, antioxidants, and other essential nutrients.
30. Pork (This meat is on the best low-carb foods list, but watch out for fat and salt)
Pork isn't always considered a healthy food, but it doesn't have carbohydrates, making it one of the best options. You can even eat bacon in moderate amounts, as long as it doesn't contain artificial ingredients. In addition to extra fat, you are also likely eating increased amounts of sodium in pre-packed pork.

31. Full-fat unsweetened yogurt or kefir
These options contain gut-friendly probiotics, potassium, B vitamins, and magnesium. Full-fat unsweetened yogurt or kefir is perfect for breakfast or a snack throughout the day.
32. Coffee (Counts as some of the best low-carb foods if you skip the sugar)
As long as you don't use sweeteners, coffee is a healthy option for a low-carb diet. It contains caffeine and antioxidants, linking it to protection from diseases. It can protect you from diabetes, liver disease, neurological disorders, and depression.
33. Mushrooms
Mushrooms contain many essential nutrients, including selenium, potassium, riboflavin, niacin, vitamin D, proteins, and fiber. They're the perfect addition to a salad or side dish and versatile enough to go with any food.
34. Palm oil
Palm oil is similar to butter and provides healthy saturated fatty acids. It also contains vitamins A and E, making them a beneficial addition to your diet.
35. Water
You should drink water daily, no matter what eating plan you follow. Your body needs it, and it'll make you feel better and be healthier. And, of course, it is carbohydrate-free!
36. Arugula (One of the best low-carb foods to add variety to a salad)
In addition to being low in carbs, arugula has cancer-preventing properties. It also provides immune support and can prevent osteoporosis.
37. Trout
This fatty fish is full of omega-3 fatty acids and other essential nutrients. It's perfect for a lunch or a main dinner course and versatile enough for many different side dishes.
38. Flaxseed
Flaxseed is an excellent source of fiber and can reduce the effects of cardiovascular disease. It can also help with atherosclerosis, diabetes, cancer, arthritis, osteoporosis, autoimmune, and neurological disorders.
ADVERTISEMENT
39. Sardines
This oily fish contains almost all of the nutrients that your body needs. It's one of the most nutrient-dense foods you can choose from and has no carbs.
40. Hot Peppers
Not only are hot peppers low in carbohydrates, but they are high in vitamin C and polyphenol content. They can also protect you from free radicals.
41. Raw whole milk
Raw whole milk is low in carbs and high in protein. It also provides vitamin D, healthy fats, magnesium, and potassium.
42. Herbs (They are good in a salad or to dress up the other best low-carb foods on this list)
It's easy to have delicious foods on a low-carb diet when you use herbs. Many herbs contain anti-inflammatory properties and other health benefits.
43. Shellfish
Shellfish is one of the most nutritious foods you could add to your low-carb diet. While they do contain some carbs, the content is low.
44. Turnips
Turnips are low in carbs but high in other nutrients and vitamins. They contain antitumor, antioxidant, and anti-inflammatory effects.
45. Dark chocolate (Yes, unsweetened dark chocolate holds a spot on the best low-carb foods list)
When choosing your chocolate, ensure it's 70 percent or higher cocoa content. Unsweetened dark chocolate improves brain function and blood pressure and decreases your risk of heart disease.