Happiness is an emotion that is often hard to find. Sometimes it is buried so deep in our subconscious that we feel it is forever nonexistent. Inspirational quotes help to nudge that inner feeling to the surface can also force you to evaluate your life by comparing it to the person behind the quote. Their story can provide an eye-opening change behind your own personal sadness.
Positive inspirational quotes can lift your spirit on the gloomiest of days. It is easy to fall prey to the rejection and negative nature of those around you. When you find those positive inspirational quotes that stick in your head, nothing will seem impossible.
The Best Inspirational Quotes
1. "Happiness is not in the mere possession of money; it lies in the joy of achievement, in the thrill of creative effort."  Franklin D. Roosevelt
ADVERTISEMENT
2. "I felt my lungs inflate with the onrush of scenery—air, mountains, trees, people. I thought, "This is what it is to be happy."
Sylvia Plath, The Bell Jar
3. "Those who are not looking for happiness are the most likely to find it, because those who are searching forget that the surest way to be happy is to seek happiness for others."
Martin Luther King Jr.
4. "The best remedy for those who are afraid, lonely or unhappy is to go outside, somewhere where they can be quiet, alone with the heavens, nature and God. As long as this exists, and it certainly always will, then there will be comfort for every sorrow, whatever the circumstances may be." Anne Frank
5. Resolve to keep happy, and your joy and you shall form an invincible host against difficulties." Helen Keller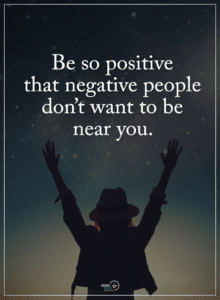 6. "The present moment is filled with joy and happiness. If you are attentive, you will see it." Thich Nhat Hanh
7. "Happiness is when what you think, what you say, and what you do are in harmony." Mahatma Gandhi
8. "For every minute you are angry you lose sixty seconds of happiness."
Ralph Waldo Emerson
9. "There's nothing like deep breaths after laughing that hard. Nothing in the world like a sore stomach for the right reasons."
Stephen Chbosky, The Perks of Being a Wallflower
10."They say a person needs just three things to be truly happy in this world: someone to love, something to do, and something to hope for."
Tom Bodett
11."Happiness is holding someone in your arms and knowing you hold the whole world."
Orhan Pamuk, Snow
12."So we shall let the reader answer this question for himself: who is the happier man, he who has braved the storm of life and lived or he who has stayed securely on shore and merely existed?"
Hunter S. Thompson
13."It does not matter how long you are spending on the earth, how much money you have gathered or how much attention you have received. It is the amount of positive vibration you have radiated in life that matters,"
Amit Ray, Meditation: Insights and Inspirations
ADVERTISEMENT
14."A negative mind will never give you a positive life."
15."Happiness is not in the mere possession of money; it lies in the joy of achievement, in the thrill of creative effort." Franklin D. Roosevelt