Emotional energy is all around us. The way we interact and connect with people has a lasting effect on our lives. Whether this effect is positive or negative dramatically depends on the emotional energy that we surround ourselves with. Every single person brings something different to a relationship. So the more positive the people that we let into our lives, the more confident and energized and connected with life we feel.
ADVERTISEMENT
When most of our relationships involve surrounding ourselves with negative energies, our energies also risk becoming negative. Negativity affects the very way we see our life and the lives around us. A lack of positive thoughts and interactions can cause anxiety, depression, and isolation.
Sometimes, the negativities in another person's personality can be very subtle. It might not be easy to detect when you're in contact, or even surrounded, with negative people.
HERE ARE 11 TELL-TALE SIGNS THAT YOU'RE SURROUNDED BY NEGATIVE PEOPLE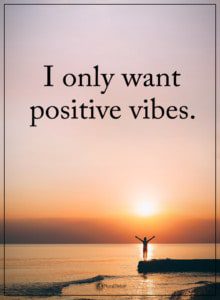 THEY ARE ALWAYS PESSIMISTIC
Negative people have trouble seeing the good in any situation, even one that hasn't gone bad. A warm, sunny day will turn into a thunderstorm in the eyes of a pessimist, and there are very few ways to convince them otherwise.
THEY ARE ALWAYS THE VICTIM
This goes almost hand in hand with being a pessimist. For negative people, bad things just happen to them, and there's nothing they believe they can do to change this. They will always consider themselves the victim of whatever situation they find themselves in, even if they are the one that caused it. People who always play the victim will refuse to take responsibility for any of their actions. You are the one who is always in the wrong, and they are the ones who have been hurt.
THEY CAN NEVER FIND TIME FOR YOU
Negative people will make excuse after excuse, and give any reason that they can do that they don't have to extend any of their emotional energy on you. At the same time, they will demand you expend that same energy to them and become sullen when you are unable to do so. Friendship and positive relationships are a two-way street. If you find yourself surrounded by someone who only wants to hang out on their time, this is a red flag.
THEY WILL USE YOU
This type of person will be known to give you the time of day only when they get something out of it. Whether they use you for money, transportation, emotional support or even sex, negative people will always seem to be around and giving you the validation and positive interaction you crave only when it garners a reward for them. For these people, nothing is done for free.
THEY ARE COMPLAINERS
Negative people often have very little good things to say. No matter what, they will always find something to complain about. They will complain about sweat or sunburn if the weather is warm and sunny. Nothing is good enough for them. They will also complain about aspects of your friendship or your personality.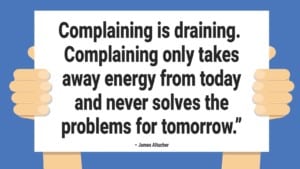 ADVERTISEMENT
BEING AROUND THEM IS PHYSICALLY AND EMOTIONALLY DRAINING
Friendships should be positive experiences, and you should always anticipate with positive emotions the next time you see someone you enjoy hanging out with. Negative people, however, will begin to make us anxious when we know that we will be spending periods of time with them. They begin to suck the energy right out of the very room they are in.
THEY WANT TO CHANGE YOU
Nothing is ever good enough for these types of people, and that includes you. They might dislike your hair or your sense of style. Or, they may disapprove of something more intrinsic to your being. These dislikes might include your personality or hobbies, negative people will see something about you that they don't like and they will try to change it.